" We're so in love,
even the sun nor the moon cannot stop the power of love "
HAHA! this is the love quote by me and baby! he sent a msg like this, of cz not exactly like this lah, i change a bit a bit :D

The friday after school, there's a meeting up with the love one in the old place, metro :D
HAHAHAHa, its really a lame place but.... Everything is still so so so lovely whenever EYTL is there with me :D

we met @ the HK restaurant and this is wad my babehh had ytd ;D
ohh yaa, he brought his dslr for me, =D =D =D
We in black vs denim randomly =D
camwhore before my fattening lunch reach me =D
ohh yaah !
its d cheeze baked spaggggheeetii
we went for a movie,
very lame yet a bit funny =D
@ the cab =D
macam main roller coaster ini :OO
heh! this is the very 1st place we date :D
reminiscing bout the old days ;)
i'm wearing nudy/angel/bakblalblabla hazel lens ;O
HAHAHAHA
joking lah, its original brown :D
i got it from my daddy :))
love uuuuu ;)
he has very long legs ._.
HHAHAHA!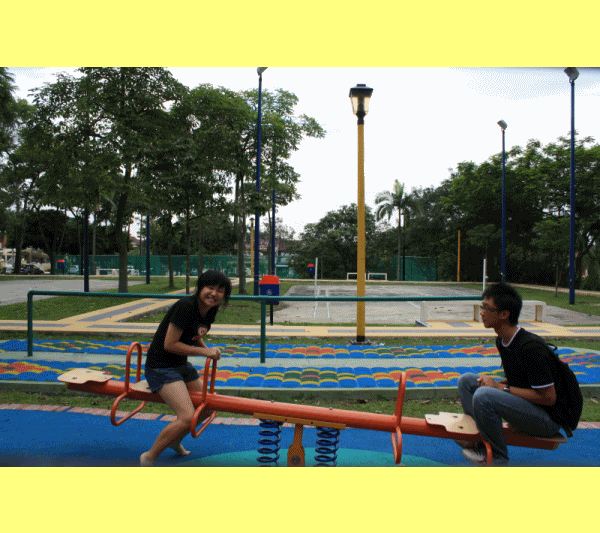 another gif*
& SEEEEE-SAWWW =D
baby, u're still heavier lohh :(((
HEEEE, i just love my man so so much. We love spending times together..
After his assignment he finally squueeeze sometime for her gf :D
I ♥♥♥ U